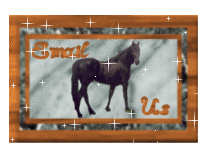 Website Created: October 13, 2002 / Last Update: July 27, 2008
All graphics on this website are © Prides Noble Walkers.
Background was found at a free background site.
Page titles and horses names were created at flamingtext.com
Some of the images on my front page, stallion and Legends pages
were graciously donated.
This site is owned by Prides Noble Walkers.